I See Posts Before My Eyes
Mar 11
Wow, I had no idea that 2XL women are so much comically smaller than 2XL men.  You could have fooled me, based on looking at them.
This is a picture of the allegedly 2XL women's shirt I got today from TeeFury, on top of one of the 2XL men's I've ordered in the past.
I paid EXTRA for that?
That's just re-god-damned-diculous.
I'll not make this mistake again.  Possibly the easy and obvious way.
Meanwhile, anyone about 5' 2" tall want a Scooby Doo homage shirt?
Greatest Pharmacist Ever Prescribes Anti-Monster Spray for 6-Year-Old -
If there's an award for the most adorable prescription of the year, pharmacist Jeff Dodds of Watford City, North Dakota has this year's title on lockdown. And all it took was some creative labeling and a very sleepy six-year-old girl with a monster problem.
Sadly, it was not on the family's insurance formulary, so they were charged eight hundred dollars.

Thanks, Obama.
The guy who was the narrator on GI Joe…
(You know,  "G.I. Joe is the code name for America's daring, highly trained special mission force. Its purpose: to defend human freedom against Cobra, a ruthless terrorist organization determined to rule the world.")

Was also the voice of King Leonardo.
Mar 10
THIS IS MY DESIGN.

This is great.

THE TINY LITTLE HANNIBAL GUMMI ON TOP
It puts the sour powder on its skin, or else it gets the hose again!
(via rebakitt3n)
Personally the raptors were always scarier to me. http://ift.tt/1i14dvW
Or that the engines are running.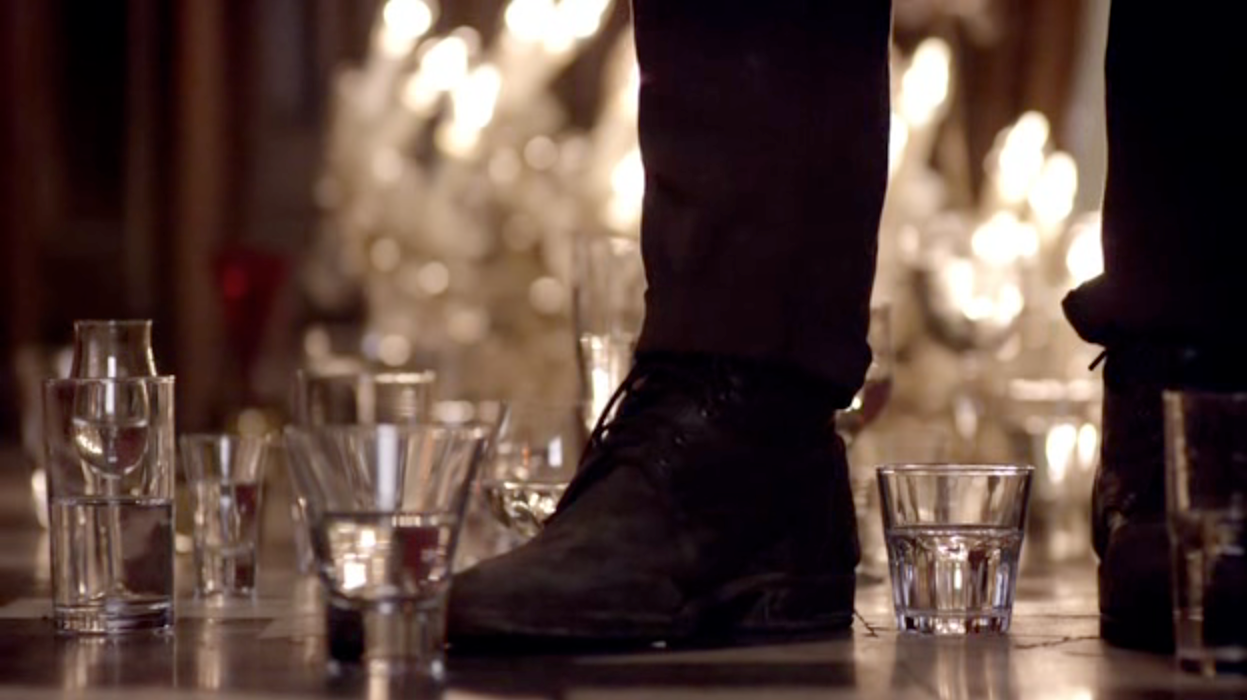 Never. Mock. The Cookie.
I wish Sab Shimono was on Twitter.  I would wish him well and compliment his body of work.
(via rebakitt3n)
Anonymous asked: I've heard from quite a few people that the comic book industry is probably going to implode in the next 5 years or so and go all or mostly digital. I don't agree with this, but its something that keeps coming up in my circles and i'm curious, without diving into things i'm sure you can't talk about, what is your opinion on the gradual march towards an all digital medium?
They still make vinyl records.
Yes, but only as a quaint collectible.  They still make buggywhips too.
A better example - Newsweek just came back into existence as a print publication.
There's still a demand for printed publications.  They don't vanish if the battery in your iDevice dies, and they fold up better.  Digital is more convenient, and more people are growing up using a pad as their primary reading device, so there will certainly be more people buying comics that way.
The (rhetorical) question really is, at what point will the print comics become the same quaint collectible as vinyl records, and have to be priced accordingly to be profitable?
[video]
Mar 09
[video]
Notice he does not share the cookie.
(Source: mykicks, via rebakitt3n)
[video]
'A Californian congressmen has just introduced a law to make it illegal to keep orcas in captivity. This could change everything — but SeaWorld is already mounting a vicious campaign to defeat this congressman's brave move. We need to tell the State of California that the public won't accept SeaWorld's imprisonment of orcas any longer.'

Enact the Orca Welfare and Safety Act to make it illegal to hold orcas in captivity for performance or entertainment purposes

sign this petition
I guess my question is why only orcas?  Is there something specifically about them, as opposed to the various other marine life Sea World and other aquaria house that makes it particularly dangerous or cruel?  Are their tanks too small or something?
I mean, my local Cabela's has a pretty sizable aquarium of marine life indigenous to the Pennsylvania area, but I've never heard of any protests about it.  Nothing as huge as the stuff they have at Sea World, but still.
Or is this just another "save only the cute animals" thing?  
(Source: freddiecowann, via rebakitt3n)
STOP MESSING WITH MY HEAD, HERBAL TEA.
Mar 08
[video]
Julian & Sean Lennon photographed by Timothy White. [X]
One got the looks, the other got the talent.
I leave it to history to determine which is which.
(via rebakitt3n)